VP Creative at MediaMonks Buenos Aires
Creative Director at MediaMonks Buenos Aires

Pablo Tajer, is VP Creative of Media.Monks BA, and is one of most experienced and accomplished creative leader in the Latam Market. With over two decades of experience in the industry,
Pablo has held leadership positions at renowned agencies such as Grey, BBDO, GTB, and also innovated in tech companies creative teams like his role as Head of Facebook Creative Shop South Cone, and his actual position of VP Creative in Media.Monks BA where he works with interdisciplinary teams to run, among other projects, the Mercado Ads Brandlab, Mercado Libre's new team designed to push forward the marketplace's creative possibilities for the biggest brands of the region.
SOFT SKILLS
Pablo is a top notch creative with strong management skills, and was also speaker at more than 50 advertising events during the last few years.He really loves management and helping everyone around him to grow and become a better professional. He led interdisciplinary teams from 10 to 30 people in the Region.
CLIENTS
In his long carreer he has worked for some of the biggest brands there is, such as P&G, Unilever, MercadoLibre, Nike, Pepsico, Coca Cola, Ford, Mondelez, and so on. Helping and working with most of them to achieve digital transformation with creative ideas and the use of new media.

AWARDS
In 2016 Tajer was awarded Argentina´s Best Professional in Digital by the Jerry Goldenberg Awards.
in 2017 Tajer was part of the Cannes Lions Cyber Jury.Tajer won at almost all mayor advertising festivals. Starting with his 7 awards in CannesLions, D&AD, London International Awards, San Sebastian, Ojo de Iberoamerica, Circulo de Creativos Argentinos, One Show, Clio, and many more, but he is specially proud about the two years in a row at BBDO where he led the team that won Interactive Agency of the Year at every national festivals (Circulo de Creativos, IAB and Lapiz)
OTHER SKILLS
Tajer is an AR enthusiast and has built more than 50 Augmented Reality Instagram filters.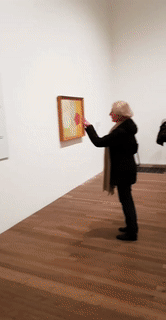 Matisse AR deconstruction at TATE Modern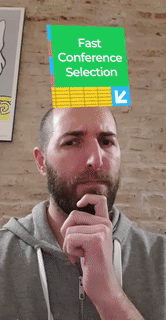 Best tool to choose which SXSW Conference to attend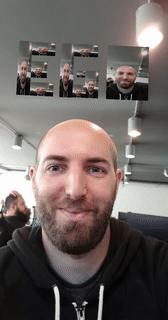 EGO made of your own image.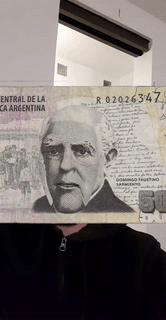 $50 pesos bill comes to life before it gets discontinued.